How to Keep Your Child Healthy During Winter?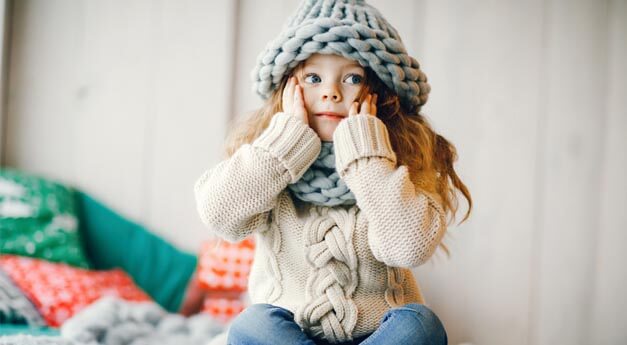 How to protect a child from cold weather
The Winter season brings lots of fun, excitement, and joy and prompts your kids to play outdoors – in addition – compels them to take a break from their routine activities; as a result, kids indulge themselves in fun, parties, vacations, and consume lots of junk food. Amongst all such activities – infectious cold and flu debilitate our kids making them prone to intermittent infections. So here are some safety tips for the winter season in India. These tips will help your child enjoy winter chill and avoid frequent visits to the doctor.
How to Keep Your Child Healthy During Winter?
Water is good for skin
It is quite natural for kids to drink less water during winter. However, you should make sure that your kid is drinking enough water as it is essential to keep his/her skin hydrated. In addition, don't be carried away by the common myth that eating fruits causes cold, and, instead ensure that your kid is consuming fruits stored at room temperature.
Lukewarm Water Bath
Don't use hot water during winter owing to chilling cold to give a shower to your kid, instead use lukewarm water. Next, shorten the duration of the shower to prevent intermittent exposure to the cold breeze while bathing. Regular bath soaps have detergent, which is not good for your kid's tender skin – instead, use milder soaps. After showering use a good quality moisturizing lotion.
Massage with Olive Oil or Coconut Oil
Massage with Coconut oil or Olive oil, which is loaded with vitamin E and fatty acids, enlivens your child's drying skin by providing the much-needed suppleness and life to his/her skin.
Winter Clothes for your Child
Kids tend to feel uncomfortable in winter gears as the day progresses owing to soaring temperature, and thus, instinctively remove the extra layers of winter clothing. The problem with them is that once they remove their jackets or pullovers, they don't wear them again at the dusk. As a parent, you can resolve their concern by making them dress in layers so that even if they feel hot, they can remove only a few layers of their clothing barring a few others who are still on their body to protect them against the freezing cold.
Keep a Check on Dietary Habits
A good and balanced diet is always good for health and particularly during winter, it acts as an immunity booster. A healthy and balanced diet includes lots of fresh fruits and vegetables along with the required amounts of proteins, carbohydrates, fats, and fibers. As a usual tendency, kids tend to have sugary foodstuff including chocolates, pastries, and toffees, which are not good for their health. Make sure that your child has proper vitamin D and vitamin C levels – if not, then give vitamin D and vitamin C supplements after consulting with your family doctor.  These two vitamins are essential for boosting immunity.
How to Keep Your Child Healthy During Winter?
Allow Your Child to Play
Routine physical activity is good for people of all ages. Kids enjoy playing outdoors rather than confining themselves to homes. Outdoor activities in winter are good for kids provided they protect themselves with the necessary winter gear. As a parent, let them enjoy their regular exercises and afternoon playing sessions. General hygiene, proper diet, and regular activities help enhance immunity in children, which offers immunity against common cold and flu infections (including COVID-19).
Safety Tips for Winter Season
Ensure proper hygiene and don't allow your kids to play in the dust. Bath your kid with lukewarm water and ensure that they are washing their hands several times a day, especially after coming from outside, after visiting the toilet, before and after eating food. Remember – hand washing is the most powerful way to get rid of cold and flu germs. Hand sanitizers are also effective in getting rid of infectious bacteria and viruses – teach your kids about their usage.